Kape Technologies has just purchased the biggest VPN provider, ExpressVPN for close to $1 Billion! That's right $1,000,000,000!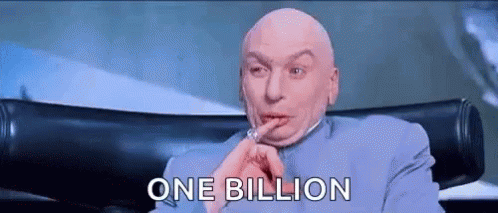 In what is the biggest news to shake up the VPN industry since Pure VPN Shared Logs With the FBI back in 2017, this purchase of ExpressVPN marks the biggest purchase of a foreign outfit for an Israeli company to date.
Six Million Users Worldwide
As we covered in our Cyberghost VPN review, Kape Technologies purchased CyberGhost on Mar 14, 2017 for a mere €9.1M. Following that acquisition they went on to purchase GhostVPN also in 2017, Zenmate in 2018, and most recently Webselenese, an Israeli provider of privacy and security-related news just six months ago. Kape also owns Private Internet Access.
This now takes Kape Technologies' paid subscriber base to over six million users worldwide.
ExpressVPN was co-founded by Peter Burchhardt, a former Microsoft executive, and Dan Pomerantz in 2009. According to the Financial Times, both men will be paid $237m in Kape shares and a deferred cash consideration of $172.5m each.
ExpressVPN's Pomerantz said: "It was essential to us that anyone we teamed up with shared our strong fundamental commitment to user privacy, and Kape has demonstrated that in spades through its family of brands."
This statement rings true when back in 2017 ExpressVPN accused Apple of choosing to "side with censorship" after its app was one of a number of VPN services to be removed from the iPhone maker's Chinese online store.
A premium consumer privacy and security player
Ido Erlichman, chief executive of Kape, said: "This transaction ideally positions Kape to continue to expand our global footprint and product portfolio at a time when digital security and privacy has never been more important."
He further added that the two companies would "create a premium consumer privacy and security player," and that the acquisition "further positions Kape to define the next generation of privacy and security protection tools and services to return greater control over the digital sphere to consumers."
Formerly known as Crossrider, Kape Technologies changed its name in 2018, primarily to get away from the negative press around its ad injecting technology but also to reinvent itself as a "cybersecurity juggernaut".
It is at this time that CEO Ido Erlichman vowed that his company had "completely broken away from the ad-tech world."
What's Next for ExpressVPN?
Largely business as usual according ExpressVPN's Pomerantz. "ExpressVPN will continue to be run as a independent service, by our existing team, and have its own product development roadmap, which can now be accelerated with Kape's backing".
This is very much inline with how Private Internet Access is also run and you can read more about their VPN offering in their PIA review.
Pomerantz went on to say "Everything our users have come to know and love about ExpressVPN will only continue to improve. For over 12 years, we've built our service and our team with a laser focus on our mission of enabling users to take back control of their digital experience, and that's certainly not going to change."
What's Next for VPNs?
There is no doubt that in the modern world 'Privacy' is becoming more and more of a concern. This has only been enhanced by the pandemic with many government threatening the use of "Covid-19 Passports" to access many of your basic freedoms. It is becuase of this that VPN usage will continue to grow and grow.
If you are thinking of purchashing a VPN, it is essential that you compare VPNs to find the best one that suits your needs and budget.
Following this news it will be interesting to see how ExpressVPN's main competitor, NordVPN react to this news. See what you think of the two VPN powerhouses in our comparison table below.